Highlands National Park in Cape Breton reminds people of the Highlands in Scotland and obviously all of Nova Scotia reminded the European settlers of Scotland, thus the name which means New Scotland. There was an amazing mix of English, Scottish Gaelic, and French being spoken, especially French. The locals slipped between English and French in a single conversation.
We had an amazing personal tour at a museum where the guide told us about his grandmother coming from an island off the coast that was still part of France. When she and her husband moved to Nova Scotia she didn't speak any English!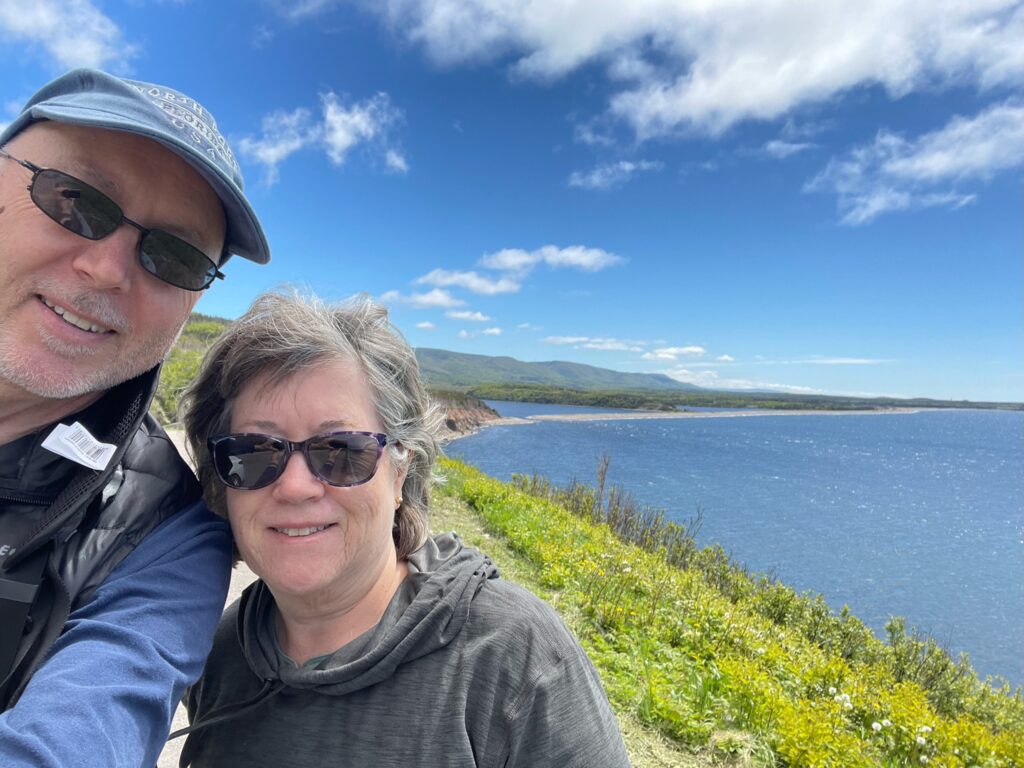 I could fill your browser with photos! For me when I think of Nova Scotia and Cape Breton in particular, I think color. Much like Ireland, the colors are so vivid and beautiful. Pink rocks, bright blue sky, blue water, white clouds, dark green pines, light green moss. Incredibly pristine. The air smelled soooo good.
One thing we thought we'd see more of was wildlife. We did see two bald eagles, some seabirds (but nothing like Florida), one black-faced fox, and one moose, so no complaints really. It was preseason for them there, but they said tourists were slowing returning and the merchants were really grateful. That meant not everything was open and there was less opportunity to hear live music. But it also meant that most of the trails we hiked we had to ourselves. And the weather was beautiful. Hardly any rain.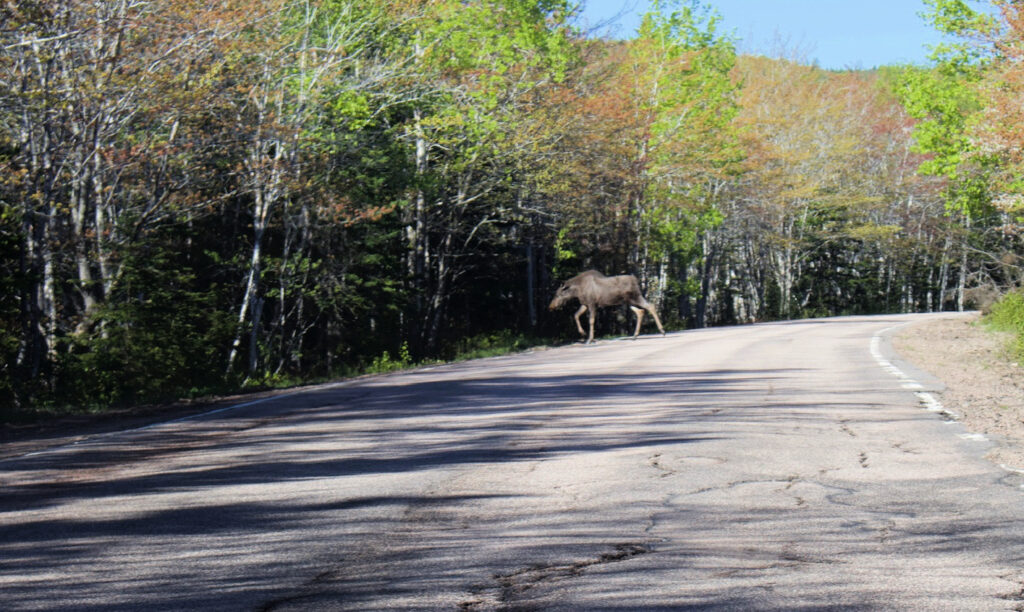 Food in Nova Scotia
Like I said, not everything was open. In the smaller towns we didn't find a lot of good choices and we had kitchenettes so we cooked for ourselves part of the time. However, we did have some really good meals!
Surprising Discoveries
There were a few. Alexander Graham Bell lived here. You know, he invented the telephone? He did more than that and the museum in Baddeck is worth visiting to learn more. Did you know that is the site of the first air flight in Canada? Being raised near Dayton, we only heard about the Wright Brothers and while they were first they were shortly followed by a machine Bell built!
Sea glass! I've rarely found any before. In fact, I think I've only found one small piece on a beach in Ireland. Inverness Beach, Cape Breton, is a great sea glass beach. (The NS on the beach was at another near Ingonish. Someone else created that.)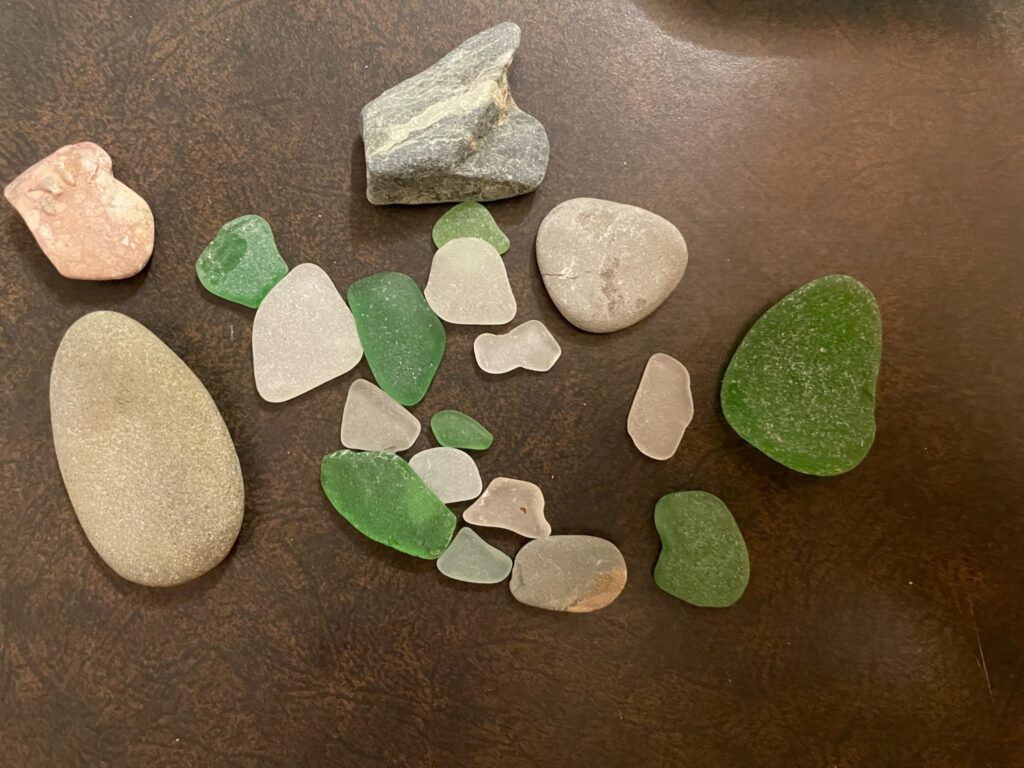 I think I'll stop here for now but there is more to tell. Please ask if you are curious about anything!