If you've been following these posts, please know that these posts are in no particular order and do not reflect the actual schedule of the #ancientbrigidtour2023 , just sites we will be visiting sometime on the trip.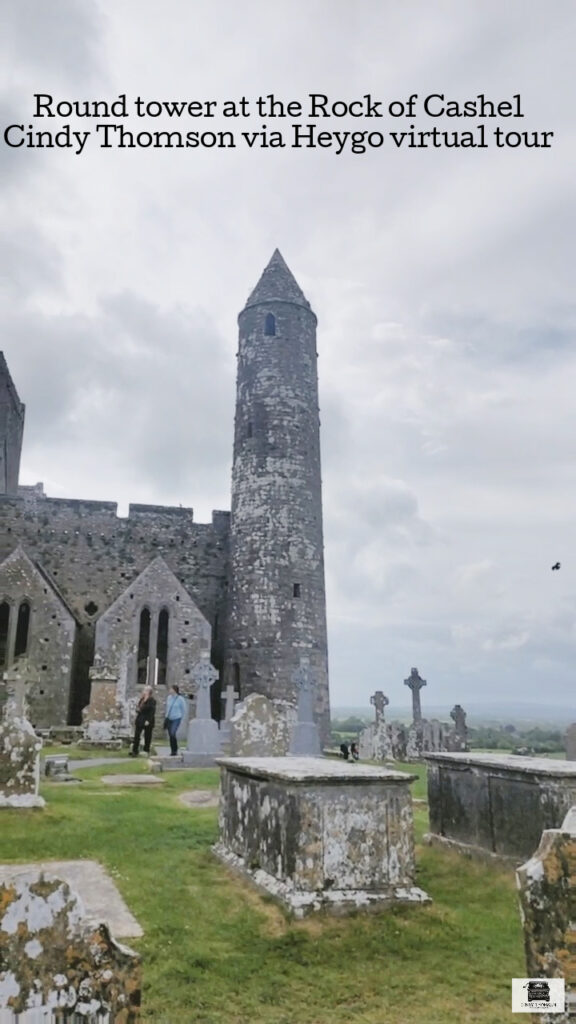 The ancient seat of the Kings of Munster, the Rock of Cashel sits high on a hill overlooking the town.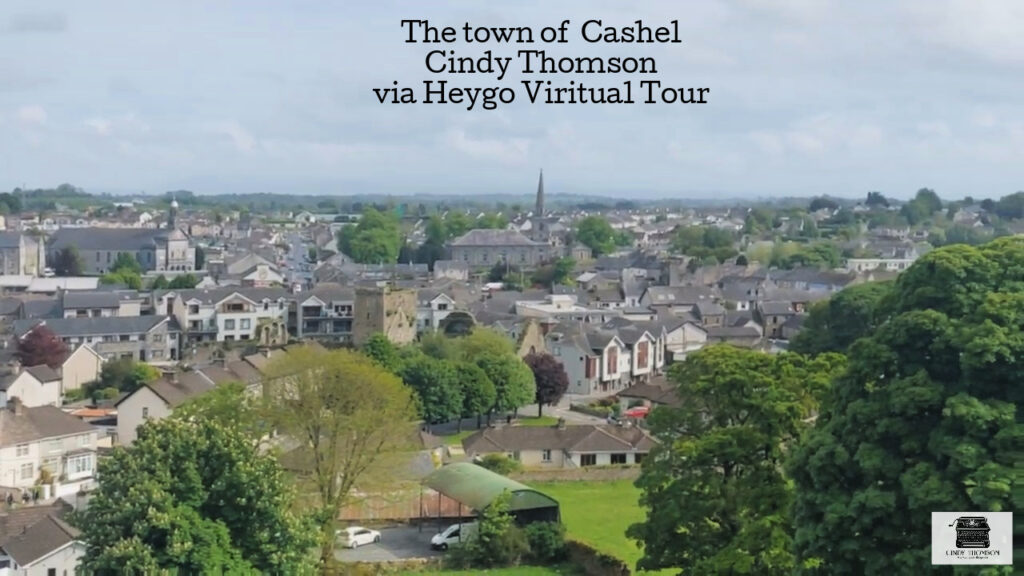 The Rock of Cashel is one of the most important historical sites we'll visit on this tour. It's located in County Tipperary. (Go ahead and sing if you must: It's a long way to Tipperary…)
While Brigid predates the ancient buildings and monuments on Cashel (most everything dates several centuries after she lived) there is a significant tie to St. Patrick, who of course influenced Brigid and all the Irish Christians in ancient Ireland. It's said that Patrick converted the King of Munster at this site.
The structures here include a round tower, a high cross, a Romanesque chapel, a Gothic cathedral, an abbey, the Hall of the Vicars Choral and a fifteenth-century Tower House. The Hall of the Vicars Choral today houses several items of archaeological interest. The Rock was officially given over to the church in 1101. If you're American like me you're probably marveling over that much history! Most of the buildings date back to that time, 12th-13th century.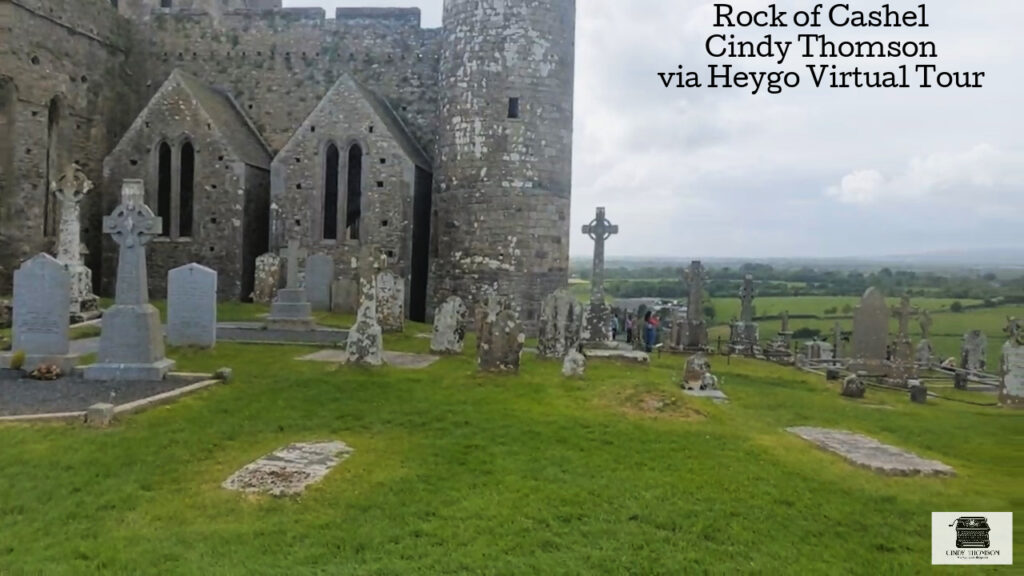 Be prepared for some walking. The tour guide on Heygo, Dave Kavanagh, said the ground is pretty uneven. You can go in the buildings, so it's not all outside. But the view from there is incredible,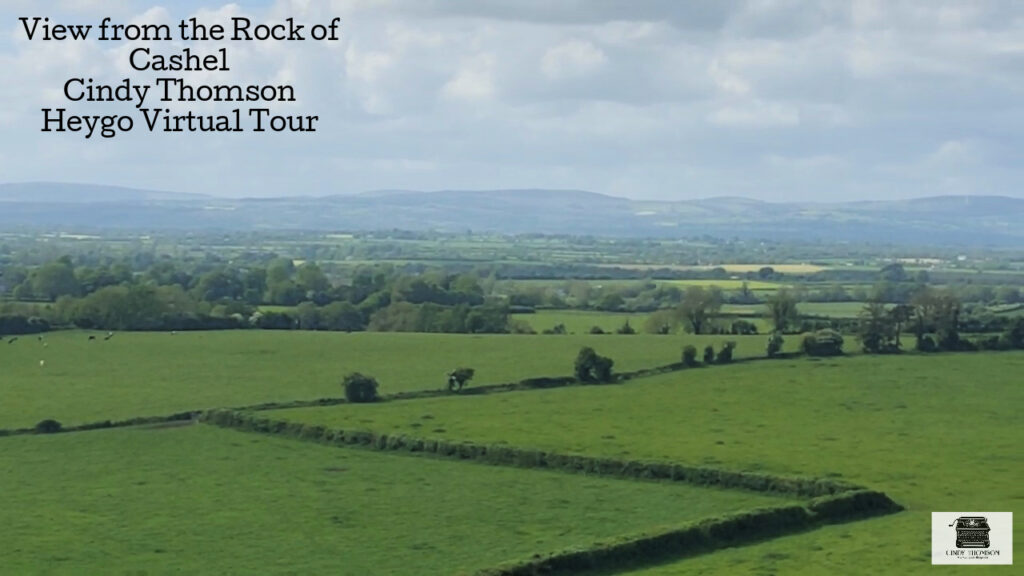 I am drawn to doors and passageways in Ireland, and going on this virtual tour was no different. Can't you just see ancient folks in flowing robes carrying lanterns or torches passing back and forth through this door? My imagination is always piqued by things like this!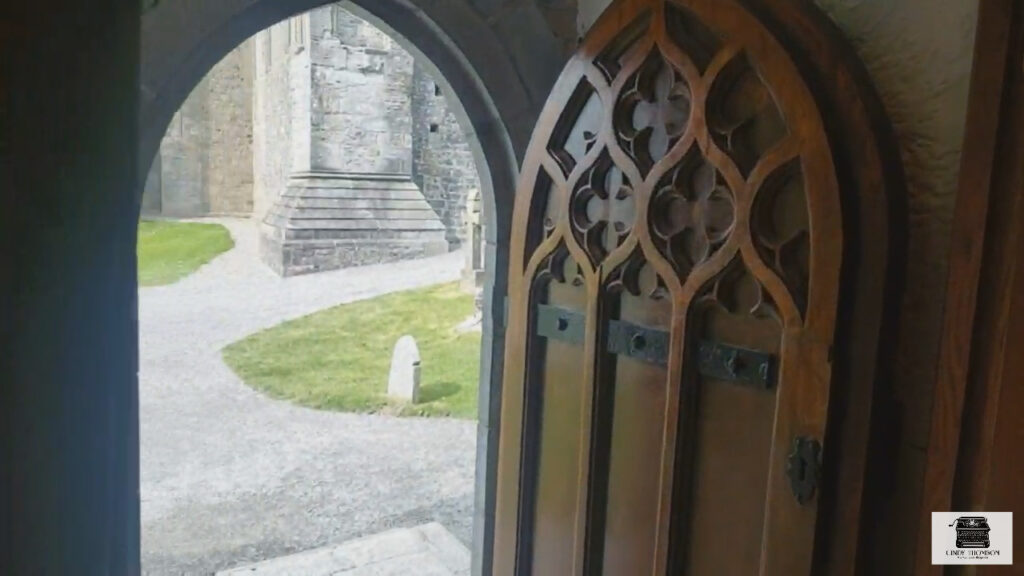 Windows too. The guide talked about the stained glass windows being knocked out during the Reformation. The ruins have a haunting look you'll see in similar ruins all over the island.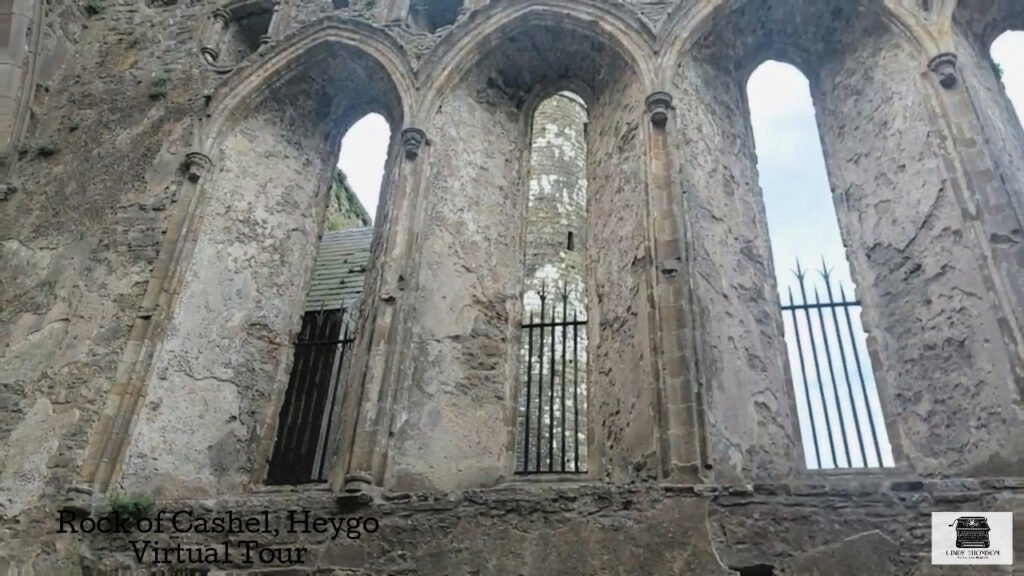 There is a rock. It's St. Patrick's rock. And his high cross too. I've only given you a small sample. We'll see a lot and I'm excited because other than this virtual visit, I haven't been there yet.
Are you counting the days with me?