But first, some thoughts about my word for 2021. If you're wondering what all this is about here's a post I wrote about it in 2015.
I've been choosing a word, instead of a resolution, for several years running. I was first challenged to do this by my writer friend Cara Putman.
So my word for 2021 was believe. As usual, I learned a few things from focusing on this word. It has helped my confidence in an industry where rejection is the norm. And when I attended Christmas Eve service this year, God offered me a summary. The theme of the service was "I believe." Truly nothing counts for much without belief in God, and Christmas reminds us of the story that God came to us, God with us, Emmanuel. If you'd like to see why I was so blessed by that service, check out this song by clicking below.
I had a tough time picking a new word. Tough to top that one, huh? I thought of a lot of good words, but they just didn't feel right. And then just the other day I realized what my word was supposed to be. I've used nouns and verbs before, words like peace, kindness, focus, listen, create… so that might be why I was so long in realizing this year's word. Here it is: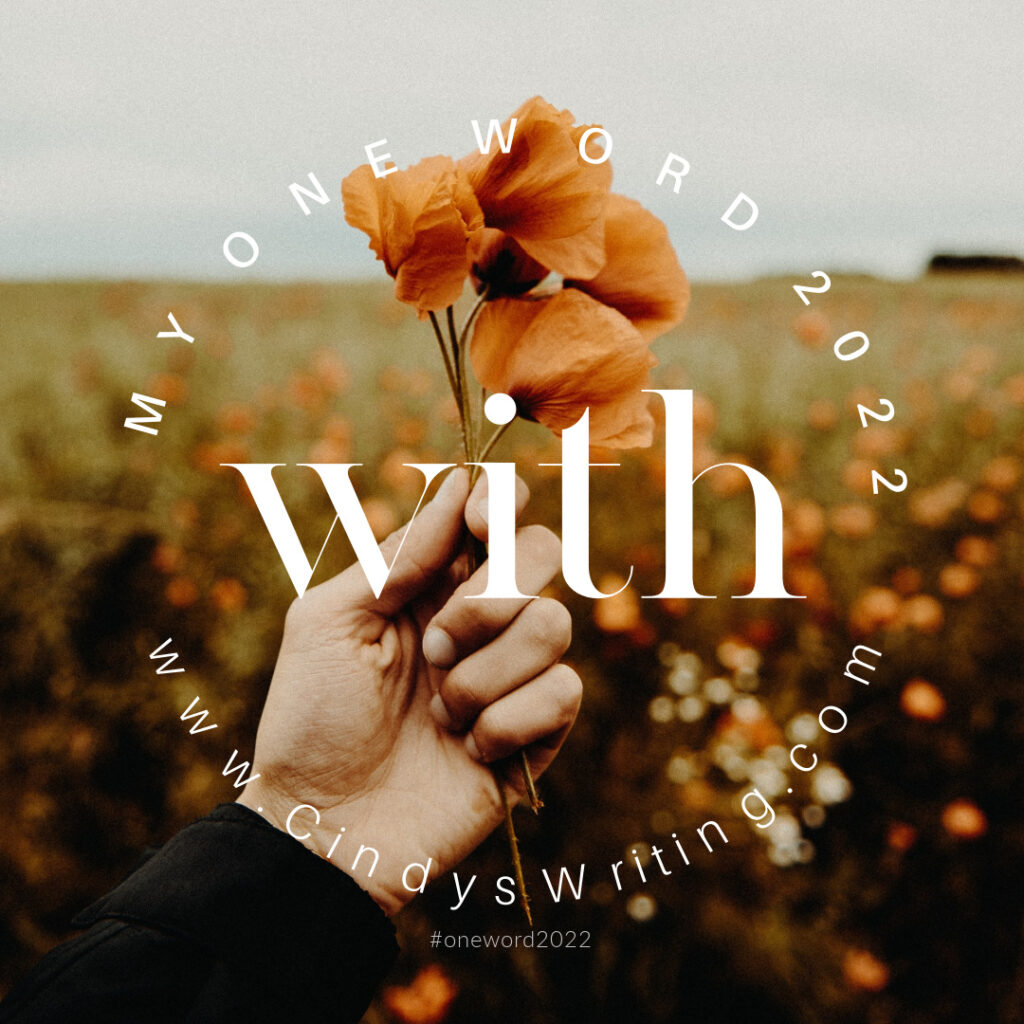 God with us. I feel that I need to focus on the fact that if I do things WITH God, instead of trying to fly solo, things will work out much better. It's not that I expect success around every corner, but instead of my word being about things I do or don't do, this word is about being, about connecting, about realizing that God's spirit lives WITHin me and many things are better "with" something else, like peanut butter and jelly.
I'm reading a book too: The Story of With A Better Way to Live, Love, & Create by Allen Arnold. I've been wanting to read it for awhile and this seems like a good time! (Amazon affiliate link used. If you purchase through the link, I'll get a small compensation.)
I like the Message version here from Psalm 16: 7-8:
The wise counsel God gives when I'm awake is confirmed by my sleeping heart. Day and night I'll stick with God; I've got a good thing going and I'm not letting go.
I'm sticking with this year. How about you? If you chose a word, please share in the comments. We'll encourage each other!