The Journey of a Book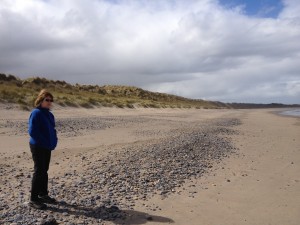 Writing is a definitely a creative pursuit, but it's not all about creating an entertaining read, although it is that. It's about a journey, a process, a growing and ever-changing trek through the publishing wilderness. And believe me, it is wild out there. I have talked before about my seven years in the writing desert. During that time I thought I was wandering hopelessly about, but in fact there was a plan and Brigid of Ireland would not be my only novel. It's that uncertainty that makes a writer's life a journey.
The Detours
The thing about journeys is they are usually unpredictable. As soon as you decide you know how things will be, they change. This can be upsetting. People don't like change, not much anyway. This perspective is sometimes altered by taking a trip. Take for instance these photographs below from my 2013 trip to Ireland. We were visiting St. Brendan's Cathedral in Clonfert. We went looking for that because I've been intrigued by St. Brendan's journey for some time. I'd seen photographs of this lovely building, and it was a wonder to see up close.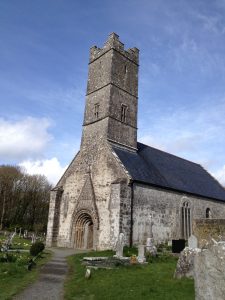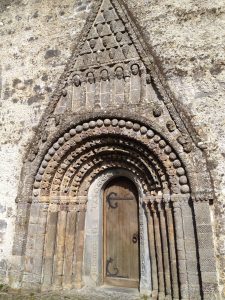 But then, just a few steps away, I spotted this.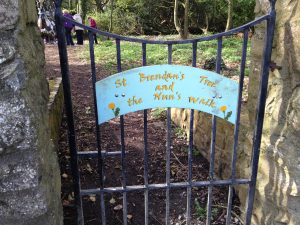 We went inside after those ladies there were finished and followed the path. It wove around in the woods and past a few spots where children had left toys. A sort of secret garden? And then…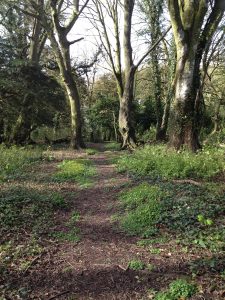 It led to this view. Something we would have missed had we not stopped off on this detour.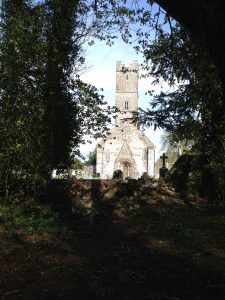 This is only one example. The BEST experiences in Ireland (and probably in many other places) is taking wrong turns and even getting lost because there is so much beauty around every corner.
The best experiences in the life of a #writer are the detours.
Click To Tweet
We Are Never Truly Lost
Not if we keep looking up! A wise writer friend with tons more publishing experience than I have once told me how excited she was to find out what God had for her next. And she was sincere. I thought I'd never get to that place, but today (and it is one day at a time) I'm moving in that direction. It's very much like life. We can plan, but we don't have control over everything. And often, the best things are experiences and circumstances and meeting new people that we would never have imagined.
What's your journey been like thus far? What are you looking forward to?