It's my pleasure to host Jennifer Allen (JPC Allen) on my blog today. I've watch her grow as a writer in my local ACFW (American Christian Fiction Writers) group and I can tell you she's one to watch!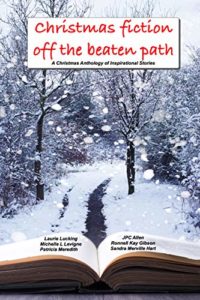 A lot has happened to me in the last fourteen months as a writer. I've had two short stories published. Since I'm getting paid for those stories, I am officially an author. But becoming an author of Christian fiction has meant so much more than getting a paycheck.
I've been writing stories since second grade. As I entered my college years, I began a novel and had always thought of myself as a novelist. After my kids entered school, I wrote a YA Christian crime novel and spent years improving it because it was the kind of story I like to read. But I got nowhere seeking an agent for it. I've had many agents ask to see sample chapters and my business plan only to have them to turn it down for various reasons, usually because the YA Christian fiction market is so tough to publish in.
Then I had the opportunity to write a short story for Mt. Zion Ridge Press. The only constraint was that it had to be set in Ohio. Although I am a huge fan of mystery short stories and have read hundreds of them, I'd never thought about writing one. My first crime short story, "Debt to Pay", appeared in the anthology From the Lake to the River, last September. I was now an author. But that word took on a whole new meaning three months later.
Last December, Mt. Zion Ridge Press was accepting submissions for Christmas short stories. I had two weeks to come up with 5,000-word story that actually made sense. Since it had taken me years to get my novel in shape, 5,000 words in two weeks seemed as unconquerable as climbing a 5,000-foot peak in my bare feet. But I decided to go for it.
As I worked on my YA mystery, "A Rose from the Ashes", I became more concerned with writing the story the way God wanted me to rather than taking it over and writing it to please myself. I didn't think of it as my story. For some reason, God wanted to filter this story through me. I was very aware that it was finely balanced, and I didn't want to wreck it.
And something funny happened. As I wrote and revised and sweated, the story became exactly the kind of story I've always wanted to write. Christmas is my favorite holiday, and some of my favorite mysteries are set at Christmas. Here I had the chance to write one. I'm a country girl at heart, and the story is set in a rural county in Ohio. The mystery hinges on mercy and forgiveness, two qualities I focus on as I grow as a Christian.
Getting paid for my art and having the owners of Mr. Zion Ridge Press accept my stories was a wonderful validation of my hard work. But I think I truly became an author when I collaborated with my heavenly Father as a junior partner and began thinking of the stories as His.  I can't wait to see what other projects He has in mind.
I'm holding a book giveaway on my site! Click here for details.
Christmas fiction off the beaten path 

Not your Granny's Christmas stories …

Step off the beaten path and enjoy six stories that look beyond the expected, the traditional, the tried-and-true.

Inspired by the song, "Mary Did You Know?" – a mother's memories of events leading up to and following that one holy night. MARY DID YOU KNOW? By Patricia Meredith

A young woman seeking her own identity searches for the man who tried to kill her and her mother on Christmas Eve twenty years before. A ROSE FROM THE ASHES. By JPC Allen

Princess, tower, sorceress, dragon, brave knight, clever peasant – combine these ingredients into a Christmas-time story that isn't quite what you'd expect. RETURN TO CALLIDORA. By Laurie Lucking

Anticipating tough financial times, the decision not to buy or exchanged presents leads to some painful and surprising revelations for a hardworking man and his family. NOT THIS YEAR. By Sandra Merville Hart

Years ago, a gunman and a store full of hostages learned some important lessons about faith and pain and what really matters in life – and the echoes from that day continued to the present. THOSE WHO STAYED. By Ronnell Kay Gibson

A community of refugees, a brutal winter, a doorway to another world – a touch of magic creating holiday joy for others leads to a Christmas wish fulfilled. CRYSTAL CHRISTMAS. By Michelle L. Levigne

Purchase links: Amazon,Barnes and Noble, 24Symbols, Kobo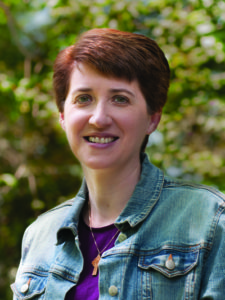 JPC Allen started her writing career in second grade with an homage to Scooby Doo. She's been tracking down mysteries ever since. A former children's librarian, she is a member of ACFW and has written mystery short stories for Mt. Zion Ridge Press. Online, she offers writing tips and prompts to beginning writers. She also leads writing workshops for tweens, teens, and adults, encouraging them to discover the adventure of writing. A lifelong Buckeye, she has deep roots in the Mountain State. Join the adventure on her blog, Facebook,Instagram, or Goodreads.