Always remember to forget the troubles that passed your way.
But never forget to remember the blessings that come each day.
~Irish Saying
And that's why I chose to count my blessings in 2014. Not that I haven't learned from mistakes. The true purpose of making mistakes is to learn from them and try not to repeat them. But dwelling on them isn't helpful. Novelists really do have to protect their minds and spirits in order to focus on writing stories that not only entertain but also inspire.
Now that I've written that, I realize that the bad things that happen in life also help to form inspiring stories so long as hope is still visible.
Looking Forward Without Blinders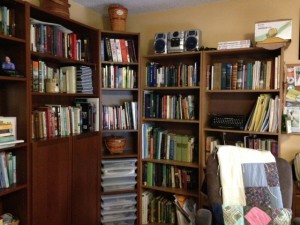 Complaining about life only brings you down. Focusing on moving forward, on new opportunities, on the hopeful future is what motivates us to keep on going, don't you agree? But if that's all you do, you will miss out on the wonderful experience of counting your blessings. One of my characters (I'm sure it must have been Mrs. Hawkins or perhaps Grace's mother) taught that no matter how miserable your life seems to you, there is always someone else who has it worse. That perspective is necessary if we're going to avoid becoming bitter, complaining people no one wants to be around. So I'm taking time to reflect on the blessings that came to me in 2014. I am going to focus on my writing career for this list. I certainly have personal blessings beyond this.
My 2014 Blessings
*I had a second novel published with Tyndale House Publishers! This was a huge blessing.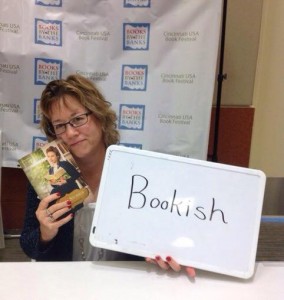 Getting published by a traditional publisher is harder than ever (oops, slipped into a bit of complaining there!) but I was fortunate with this book. It could have very well not happened, but I worked hard, was blessed with fantastic editors and a tremendous cover, and Annie's Stories was introduced to readers!
*Annie's Stories was well-received. Sure, there were critics who didn't like it, but the vast majority of folks who reviewed it, liked it, and most of those liked it a lot. That's why I wrote the book, for readers. So this was extremely rewarding.
*I did a lot of mentoring in 2014, and I saw many of my students improve vastly. It was a privilege to witness their passion for telling stories. The future is bright with potential when it comes to novels!
*I was able to meet lots of readers this year. I went to many events: book launches, book festivals, multi-author signings, and I saw firsthand how much readers love books. That certainly blessed me.
* I had several media interviews surrounding the launch of Annie's Stories. That's a blessing because they are difficult to get for novels.

*At one of those events (The Dublin Irish Festival–Ohio) I sold a record number of books for me!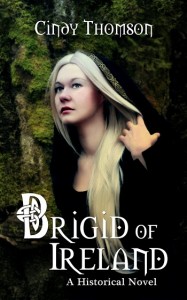 *I was able to re-introduce Brigid of Ireland by making it available on Kindle. There were many blessings involved in that project, including two designer friends who donated their skills: Deirdra Doan who contributed opinions and some of the interior design, and Kim Draper who designed the cover and title page. They really blessed me, and readers too!
*I have learned so much about social media marketing that has helped me connect virtually with readers. My literary agency conducts a yearly marketing seminar, and I was able to go this year. I have also learned a lot from various webinars and newsletters.
*I had another college intern from Denison University this year. Elena did various tasks for me and make some valuable contacts.
*I have some viable ideas and directions for future novels. Woo-hoo! 🙂
Ready Now, Go!
Those were only a few of the blessings. And none about my personal life because I'm trying to stay focused on one topic. Focus, by the way, was My One Word for 2014. For 2015 it is Share.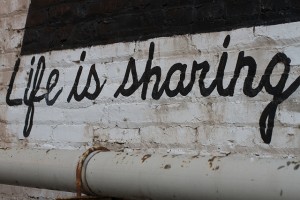 I'm not sure what I'll be sharing, or what the whole scope of that word will reveal, but I'm ready to turn toward the New Year without complaining about the publishing industry. I have to make lemonade out of lemons, but that's a challenge I can only meet if I keep that frame of mind–what I CAN do, not what I can't. True, the industry has changed. Authors have been left behind in the dust for the most part. But blessings still abound and they will propel me forward in 2015. Ready, set, go!