The drawing is over. Robyn was the winner. Thanks for your entries!

Why St. Brigid?
I got interested in her long ago. That's why I wrote my first published novel about her. Wow, it's been 12 years this March! Today is St. Brigid's Day!
How I'm Celebrating
I decided to post on Facebook seven of my favorite things about St. Brigid, one of three patron saints of Ireland. I hope you'll follow. You can find the posts on my Facebook author page here: www.facebook.com/cindyswriting I'll be posting links to blog articles I've written in past years on things like her special cross, her incredible generosity, her connection to spring, and more!
Her Legends Live On
The fact is, there are a lot of people like me who are fascinated by the stories of St. Brigid. Brigid of Ireland is still finding an audience even 12 years later. That fact blesses me beyond belief. I hope you'll want to learn more. She's had an influence on all my books in one way or another. Have you noticed? If so, please comment and tell me how. You'll be entered into a drawing for a wee St. Brigid's charm! (If you live beyond the U.S., you can still win but will have to pay for postage.) Drawing will be held Feb. 8 and winner must contact me in 24 hours.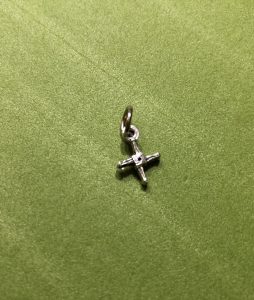 Blessings to you!