The best laid schemes of mice and men
Go often askew,
And leave us nothing but grief and pain,
For promised joy!

~From To A Mouse by Robert Burns, 1785
Robert Burns wrote that poem after ploughing up a mouse nest, accidentally. If I've learned anything this summer-of-trying-to-get-Enya's-Son-to-readers, it's that despite my best efforts, my plans may fail. Well, this didn't fail, just didn't unfold the way I had pictured.
Here are some highlights:
My editor, God love her, had some unexpected things to deal with and so she was a few months later than we expected in getting my manuscript back to me.
Then once we finished that process, the formatter I've used many times before was unavailable. I discovered templates and folks saying it's easy to format your own. Easy is a relative term…something I will always remind myself of from here on out. It took MUCH longer for me to do this than I anticipated. Page numbers kept disappearing, among other things. Husband helped. He enjoyed this. I…well, did not.
Once I had the files, and the files from my cover designer (one for print, one for ebook) I uploaded them. Error to one of the cover files. Fixed, but that put me back a day. Then error to my content file (print). I had to learn about something I had to do to the file in Adobe Pro, which I had to upload, a free trial. All set, good.
Rush order one copy because the summer festivals are fast approaching. Paid a ton for that one copy, got it…uh, nope. Learned that you can't use just any font in a book. Teeny words! Free Adobe trial ended so purchased it for one month, reworked the file. Cover designer had to resize his file because now there are a ton more pages, thus changed the spine size. Ok, all set. Maybe I can still make the festival order. After review I was told the cover image wasn't the right size. This took much back and forth but finally the acceptable file was had and we were ready. But with weekends and the time taken for review, I could only get the books in time for the festivals if it cost me to sell them, in other words if I took a big loss. That did not make sense. So some folks pre-ordered copies from me.
A week later I get my sample copy. The story itself is readable now, yeah! But…there was a printing error on a couple of the front matter pages. My fault? The printer's fault? Back to live chat. Sent copies of the bad pages. Waiting…
In addition, it appears the map will be difficult to read in the book, no matter what I do. So I've put it online where readers can enlarge it if needed. You can find it here.
The book will be published! Hang in there, everybody! The ebook is available and the print should (I repeat, should!) be available Sept. 4. Do me a favor if you like it. Tell everyone. I can use some help. Thanks! 🙂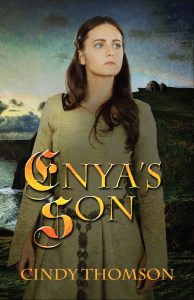 SaveSave