Making Words Count
I came across a photograph of this sign in a book I own and I was thinking it's a fitting sentiment for lawmakers and politicians. I'm sure it's the upcoming election that made me realize that. But as is so often the case with things I hear, I tend to think they are for someone else. I remember a minister who used to complain about folks who would come up to him after services and say they wished their son, or uncle, or wife, or husband should have been there to hear that sermon. It drove him nuts because he believed the people who needed to hear it were the ones sitting in the pews and they didn't even realize it. So, I'm sure this proverb is for me too. Especially since I write. I need to make sure I use the right number of words to "say it well."
Consider Your Words Carefully
It's so easy to say the first thing that comes to mind. I try not to do that. In a moment of high anxiety I often do and regret it later. But mostly I wait before I speak, or before I act, because…you can't take it back, can you? You can apologize for your words but they remain suspended in that conversation. (Or forever on the Internet!) 😉
Words Have Power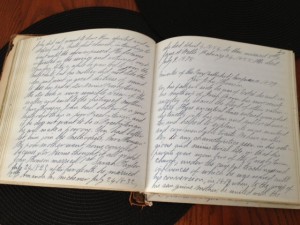 I strongly believe that. As a Christian, I believe the words in the Bible are living and filled with power and meaning. But other words, in other kinds of books and publications, have power as well. For instance, think about how the public was persuaded to fight for independence from England. There were many people who did not feel compelled to wage war. They were convinced. With words. Sometimes with words that were exaggerated and emotionally charged, such as how an altercation in Boston became a massacre. Not that the colonies shouldn't have revolted. I'm glad we won independence. I'm just saying words, more than anything else, got that war started.
Words have power to soothe as well. That's why we send cards when someone dies or is sick or sad. The words "I love you" and "I'm sorry" are extremely important words in our relationships.
And who doesn't feel moved by beautifully written words such as these:
"Through the opening of the mouth, we bring out sounds from the mountain beneath our soul. These sounds are words. The world is full of words. There are so many talking all the time, loudly, quietly, in rooms, on streets, on television, on radio, in the paper, in books. The noise of words keeps what we call the world there for us…Yet the uttering of the word reveals how each of us relentlessly creates. Everyone is an artist. Each person brings sound out of silence and coaxes the invisible to become visible."~From Anam Cara, A Book of Celtic Wisdom by John O'Donohue
A Couple of Notes About My Words

Just wanted to alert you to a couple of things. One is that my monthly newsletter will be going out soon and if you haven't signed up look for the form to right of this post. I've got a few things to share that subscribers hear first, and sometimes some giveaways as well.
And finally I wanted to alert you that if you have an ereader or know someone who does, or would like to read on your computer via the free Kindle ap, Annie's Stories is only $2.99 through tomorrow, November 1. Here is the link.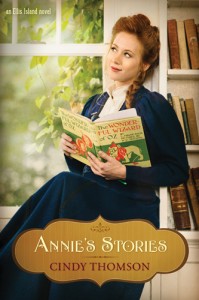 I hope you enjoy some good words this weekend. Are you listening to something or reading something you'd like to share? Please leave a comment. I will be listening to a Yellow Ribbon event held for the families of my son's National Guard unit, and hopefully reading the books I've started. (It's leaf-racking season too, but I'll do my best to get a few words in–writing a few too, hopefully!) If you'd like to see what I'm reading on Goodreads, go here.