This Book Made Me Think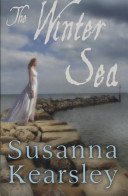 I just finished The Winter Sea by Susanna Kearsley. Actually, I listened to an audiobook that was titled Sophia's Secret, because it was later retitled. It's the same book.
A novelist gets caught up in her fictional world. That's not unusual, believe me. But in this story these are her ancestors and she begins to realize their memories have been passed down to her. There is some mention of "genetic memory" and the possibility that DNA, something we don't completely understand, could also pass down memories.
Genetic Memory
I don't know anything about Assassins Creed. It's a video game and apparently uses this concept as well, but here is a fun summary of what this genetic memory in our DNA is about.
We talk all the time about inheriting traits, saying certain things are in our blood. But this goes a bit further, suggesting that genes might have more influence than we thought. Sure, we will learn skills and have opinions and phobias based on how we were raised, but what if a memory was impressed into our DNA that has nothing to do with our experience? It's fascinating to think about.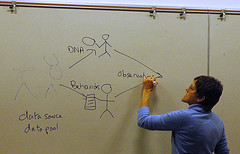 Ancestors' Memories
Have you ever thought about memories being passed down through DNA?
Click To Tweet
One of the things I really enjoy about the series Who Do You Think You Are is when the subject of the show realizes that something they know about themselves was evident in previous generations. If they have leadership qualities, it is gratifying to find out an ancestor was a senator or led a woman's suffrage movement. If someone likes music, how cool to find out an ancestor was the church organist or started a music school. Perhaps, if they are a strong believer in social justice, they find out something about an ancestor that helps explain that strong belief.
Passing it Forward
I'm not sure what science will reveal about DNA and genetic memory in the future, but I think it's clear today–to those who pay attention–that important traits, strengths, beliefs, are passed down. What do you think?