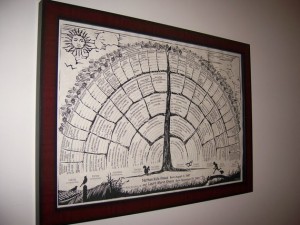 With my interest in genealogy, you might think I'd call myself Irish, or Scots-Irish, or even Welsh. But I don't. I'm an American born to American parents. My family tree is so rooted in America no one remembers who came over (until I did the research, of course.) But we know someone did. We're Americans, after all. Not Native Americans.
My Birthplace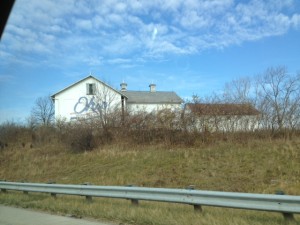 I was born in Kansas, but I don't identify with Kansas (sorry.) I only lived there the first three months of my life. My mom packed me and my sisters up and moved us to Indiana while my dad served in the army in Korea. When he came back we went to AZ, then Alaska. Then he retired and we returned to AZ. A few years later we moved to Ohio and I've been an Ohioan since the second grade, which I believe makes me more of a Buckeye than anything else. Yes, I'm an American.
My Roots are in Ireland, Scotland, Wales, and England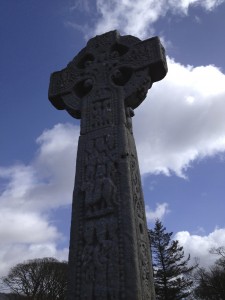 Mostly. So I tell people who ask I'm American with Irish roots. (If they want to know more, I'll tell them about the rest of my lines.) I know some people visit Ireland and tell the Irish people that they too are Irish, when actually, they are American. This can be offensive to some people because it sounds like you are marginalizing their ethnicity and cultural pride. If you didn't grow up eating at a chipper, don't know what colcannon is and can't pronounce taoiseach, stop insisting you are Irish. Instead, embrace being an American.
What Americans Understand That Others Don't
If you know the rules of baseball, you've been to at least two Great Lakes, have eaten sweet corn in July, have seen a tractor pull, eaten cotton candy, played corn hole, eat turkey on Thanksgiving but not usually on Christmas, you are an American. 🙂
Americans understand that states have rights. They appreciate the veterans of (too) many wars for protecting their freedom. They believe in freedom of speech. They hold to the faith that every voice should and will be heard, and that majority rules–like it or not. They are a bit "old-fashioned" at times and completely unorthodox at others. History matters to most Americans, even history that is not that old in European terms. They are as varied as a people can be, but stand together when terrorists threaten.
Be Proud!
I seriously feel a strong pull to Ireland. If you follow me, you know that. I always want to know more about the land, history, and its people. But that doesn't change the fact that I'm proud to be an American. I don't want to live anywhere else. Visit? Absolutely! Move? Never.
This was my patriotic post for the year. Happy 4th of July!
Comment if you are proud of where you come from!