Daughter of Ireland Series, Book Three
This book can be read as a stand alone.
To view the map from the book, click here.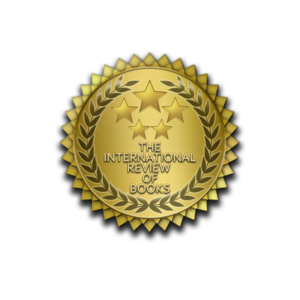 Enya's Son
The International Review of Books 5 Star badge of achievement.
Character Development: 5 out of 5
Plot Development: 5 out of 5
Flow of Plot: 4 out of 5
Overall rating: 5 out of 5
A line in the book that stood out to the reviewer:
"I am a woman who is deeply troubled. –1 Samuel 1:15 NIV"
This was a wonderful book! It's a story of good versus evil and kept me thinking about the characters long after I put it down. When an evil man threatens the safety of their son, Enya goes behind her husband's back despite the dangers of traveling alone. It is a story of faith and forgiveness and love and compassion in a land filled with ancient rituals and superstition. The suspense and danger kept me up late and the rich history of ancient Ireland and the early days of the church make it a very interesting read!
*** *** *** *** *** *** *** ***
Please note that affiliate links are included on this site. When you shop using these links it earns me a little money and doesn't cost you more. Click on the book image or shop on the other sites below.
Is love enough for a mother who must be separated from her son?
Having escaped a violent childhood, Enya is safe living with her husband's powerful clan. When her long-awaited son is born, she must fulfill a vow made in desperation—the boy is dedicated to God and goes to live with the local priest. Still, she clings to the hope that the church's influence will eradicate any trace of her bloodline's temperament. The monks rename him Columcille, which means Dove of the Church.
In a prophetic dream, Enya learns her son will grow in power and influence, and her heart is at peace. But while Enya understands her son's influence will be for the good of the church, others believe the prophecy predicts political influence, and try to prevent Columcille from seeking temporal power—though he does not desire it. As he rises to prominence in the church, Columcille's temper erupts when a king's decision goes against him, and he calls his clan to arms. The consequences are more devastating than anyone could have imagined—and changes his life forever.
This retelling of the early life of St. Columcille and his mother will usher readers on a fateful journey through ancient Ireland's monastic centers, her wild coastline islands, and the land Columcille believed was filled with holy angels, a place where he felt safe … yet was destined to abandon.
SaveSave
SaveSave
SaveSave