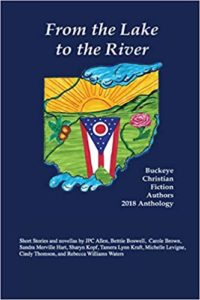 Available now for pre-order. Releases Sept 1! It was a lot of fun to be part of this anthology. I believe readers are really going to enjoy it. The stories are uplifting and varied, something for everyone! My story, Evie's Letter, is set in Cardington, Ohio.
A group of ladies in Cardington, Ohio, are answering letters to Santa. One letter from the daughter of a Confederate soldier asks for something more difficult than giving toys and candy. The women must decide if they can put aside their sorrow for the sake of a child.
The book (also available in ebook format) would make a great gift. If you read it, let me know what you think!