About St. Patrick
There are many history books and some fiction choices. If you really want to know the man, start with his writings. Two exist: St. Patrick's Confession
and his Letters to the Soldiers of Coroticus. The letter is shorter and meant as an excommunication for Coroticus whose men struck down new converts. The Confession is much longer and is a bit of a biography where we learn about the man.
"I did not, indeed, know the true God; and I was taken into captivity in Ireland with many thousands of people, according to our deserts, for quite drawn away from God, we did not keep his precepts."
But of course his story does not end there. Here are some reading suggestions, in no particular order.
Fiction About St. Patrick
I read this many years ago.
1. Patrick, Son of Ireland by Stephen R. Lawhead
I haven't found much out there. If you know of any St. Patrick's novels, please leave them in the comments.
2. Patrick, Patron Saint of Ireland by Tomie DePaola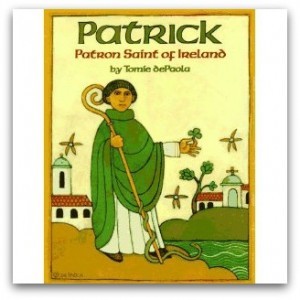 Learn About Ireland
Of course you can read many books about leprechauns, if you choose. But if you are like me and want more history, here some suggestions.
3. Celtic Wisdom, Treasures From Ireland by Cindy Thomson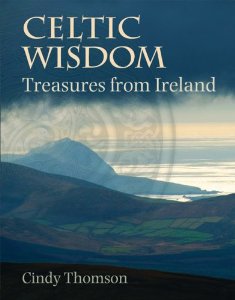 Even though it's short, I'm still proud of the early history squeezed into these page with color photographs. If you'd like an autographed copy, let me know. Click on the picture.
About Ireland in General
4. Brigid of Ireland by Cindy Thomson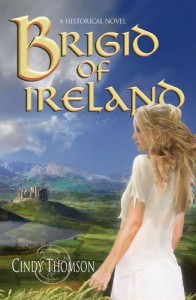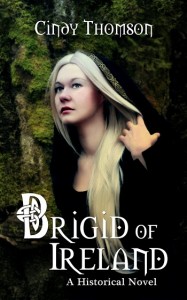 Did you know there are three patron saints of Ireland? (If you've read Celtic Wisdom, you do know that!) I still have print copies of Brigid of Ireland, or you can get one on your Kindle (or the Kindle app on your computer) for just a few bucks.
But there are plenty more choices than just my books!
5. How The Irish Saved Civilization by Thomas Cahill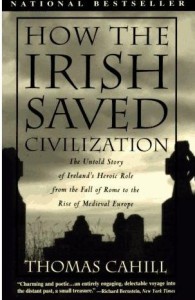 A condensed, but still useful, overview of Irish history according to the influence of the Christian monks.
6. Ireland, a Novel, by Frank Delaney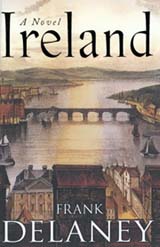 Featuring a seanchai, said to be the last of the itinerant storytellers, I really enjoyed this one.
7. Princes of Ireland by Edward Rutherford
 
Rutherford writes Sagas, spanning generations of characters. No one offers so much history in a  500 or so pages like he does.
8. The Tea House on Mulberry Street by Sharon Owens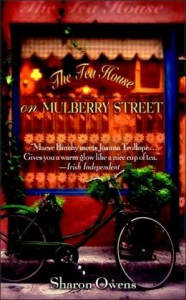 For a different pace and a great glimpse into modern Ireland. Funny and entertaining. Owens has others as well.
9. The Secret Scripture by Sebastian Barry

Barry is a gifted writer so you should check out all his books. I enjoy these types of stories where an elderly character tells about her past.
10. In Search of Ancient Ireland by Carmel McCaffrey and Leo Eaton, companion to the PBS Series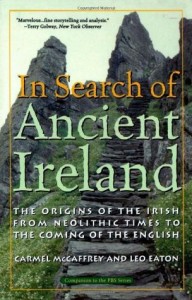 Truly, if you want to know about Ancient Ireland, read this book. Excellent!
Of course there are many more. What Irish books would you recommend for St. Patrick's Day reading?