Thanks, Goodreads
I've found it helpful to keep track of the books I've read using Goodreads. I also do a challenge, which I did not meet this year. It was too optimistic. I would have loved to have read 55 books this year, but I only made it to 35. Goodreads also tells you the shortest and longest books you read. For me, the shortest was an ebook called How To Make a Living With Your Writing by Joanna Penn and the longest, Ulyssess by James Joyce. My average length was 370 pages. The book I read that was the most popular with Goodread users was, no surprise, To Kill a Mockingbird. Surely I've read it before. I watched the movie, but I thought I should re-read it. I wanted to be ready for Go Set a Watchman.
A Few of My Favorite Books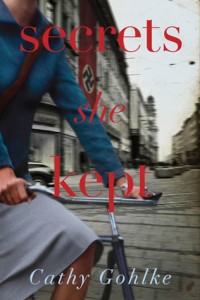 Not all of what I read was released in 2015. But some were. I loved Cathy Gohlke's Secrets She Kept! Another favorite: All The Light We Cannot See by Anthony Doerr (Actually 2014, but it still seemed new.) I Read The Girl on the Train by Paula Hawkins just to see what all the fuss was about. It was a very good book. For the same reason I read Go Set a Watchman, the controversial book that was kind of a new story, kind of not. And actually, for me, both of those books by Harper Lee had disappointing endings. Kind of like no ending at all. But I'm still glad I read the "new" one. She was a talented author.
And I read some oldies. Like Ulyssess. I listened to that one or I surely never would have finished it. What an odd book. Still, I can say I've read it now!
A surprise was Jane Kirkpatrick's The Daughter's Walk, published four years ago. Very good historical fiction. I love how Jane makes people who lived long ago seem like someone you'd like to know today.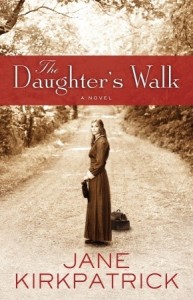 Another oldie was Mariana by Susanna Kearsley, published in 1994. Very good, but really, really liked Sophia's Secret, 2008. Very clever plot, and of course I'd love a story about a novelist. I read these because on the advice of my friend Rebecca I went to hear Susanna speak.
It Was a Good Reading Year
As usual I read a variety of things from a biography of C.S.Lewis, a work from Thomas Merton, and Mark Batterson's The Circle Maker, to a few baseball books, more clever, enjoyable novels, and few I didn't care for all that much. I liked all of them somewhat, however, or I would not have finished them. There were some of those this year. I've decided life is too short, there is too much out there to read to settle for an uninteresting book.
I'm going to set my 2016 goal for 35.
What Good Books Did You Read in 2016?