It's St. Brigid's Day! I hope this day will find you reflecting on the generosity of this Irish saint known to us from legends and stories. Did you know Brigid is one of three patron saints of Ireland?
The History
There is much that is known and much that is speculated about St. Brigid. I've blogged about some of it. The murals below depict some of the stories. (From St. Patrick's Cathedral in Armagh.)
Learning More History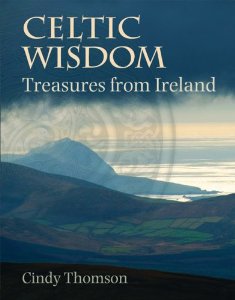 If you'd like to know more about St. Brigid and other ancient Irish saints, enter below for a chance to win a copy of my book Celtic Wisdom: Treasures From Ireland. I've devoted an entire chapter to her.
Enter to win a copy of Cindy Thomson's book, Celtic Wisdom: Treasures From Ireland. #Irishhistory #Ireland
Click To Tweet