How I Research
People often ask me how I do my research. I'm currently finishing my third novel set in ancient Ireland, so I'll talk a little about that. There are many resources and books that people have written over the years. I have several bookshelves full of them. But today, I thought I'd share just three and also give one of them away!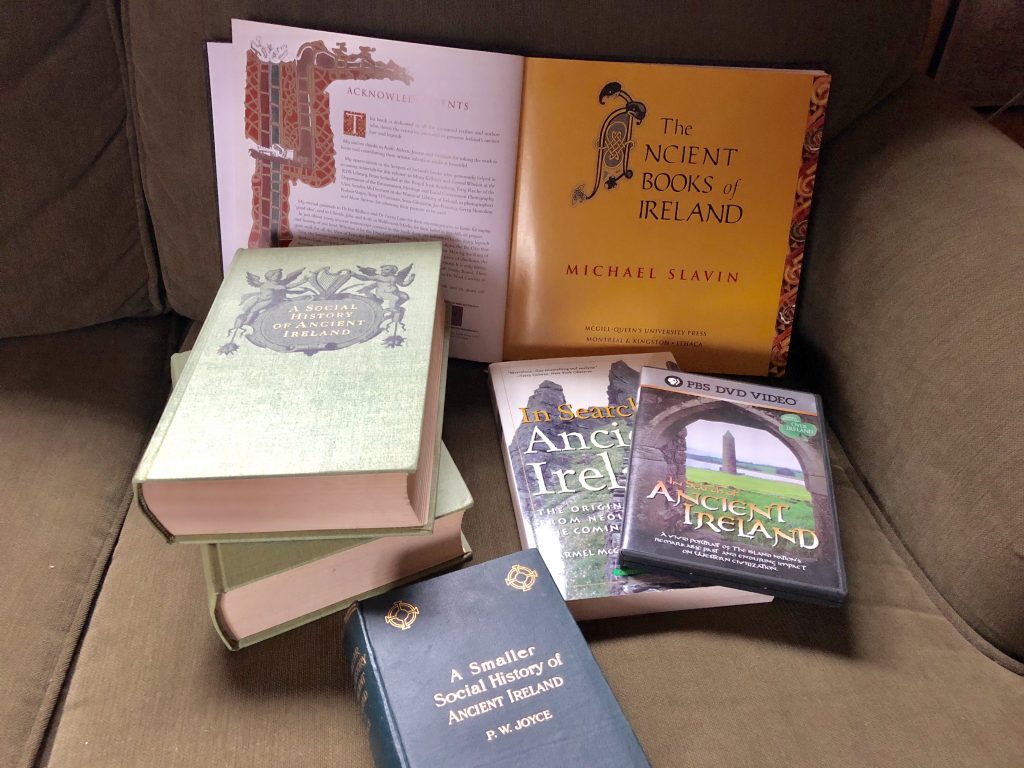 Both the book and the accompanying DVD are excellent. It spans 9000BC to the twelfth century when the Norman Invasions occurred. For my novels I was most interested in the middle part, but it's so engaging and well written that I enjoyed it all. Here is why (copied from Amazon)
In Search of Ancient Ireland is not simply the story of events from long ago. Across Ireland today are festivals, places, and folk customs that provide a tangible link to events thousands of years past. The authors visit and describe many of these places and festivals, talking to a wide variety of historians, scholars, poets, and storytellers in the very settings where history happened.
A Social History of Ancient Ireland by P.W. Joyce
You can read this free online. Click here. But I enjoy having the two volumes of these in print. I also have A Smaller Social History, which is an abbreviated edition. That book is the first printing in 1908. Patrick Weston Joyce was a nineteenth-century Irish historian. According to Wikipedia In 1856 he was one of fifteen teachers selected to re-organize the national school system in Ireland. He published several books, but these are my favorites because they tell me most of what I needed to know about how the people dressed, what their laws and education were like, what rights women had, what their religions were like and much more!
If you've read my Daughters of Ireland Series, particularly Pages of Ireland, you know how important the ancient books were. This book, with photos of pages of the actual historical books, was helpful in helping me understand which books held what information and what the history of each one (throughout the ages) was. It's not widely available now, but copies can be found.
Only the Tip of the Iceberg
Of course there were many other sources I studied, but these three were by far my favorites and the most helpful. If you want to know more about this time period, check them out. If you want a short synopsis of the early Christian time period of Ireland, see my book The Roots of Irish Wisdom. Only 8.99 in print and 2.99 on Kindle.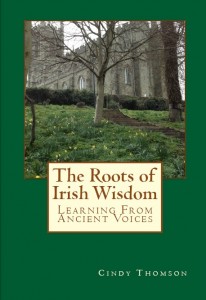 Now the Giveaway!
I thought you'd enjoy the DVD mentioned above, so I'm running this contest for a copy. US residents only.